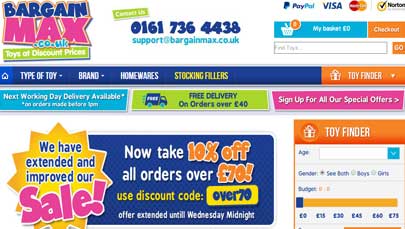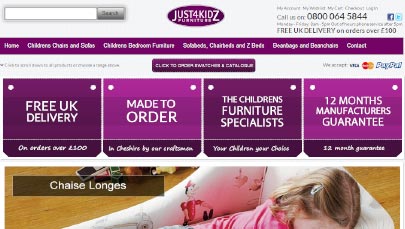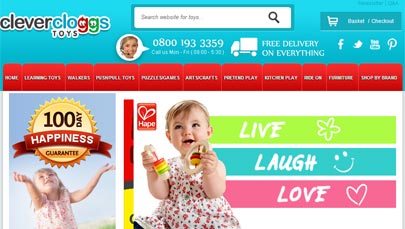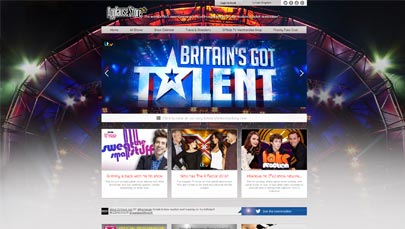 WEB DESIGN MANCHESTER
Webphoria Web Design is a Manchester based agency and have been designing web sites for their clients for over 10 years. We are a professional and dynamic web design agency specialising in the design and development of websites, ecommerce site and web applications for the full spectrum of businesses from the sole trader to TV production companies and multi-national corporations. Delivering the best for every client regardless of budget is a guarantee and our promise.
What makes us different?
Webphoria web design dont follow the pack producing the same run of the mill offerings and charging a fortune for the privelage. We consistantly deliver exceptional, well designed, well built websites constructed for the search engines the day it goes live. We submit your site to all the major search engines and perform SEO worth over £1000 for free to ensure your site is found.
Our team of web designers have over 50 years of experience in web design and web development having worked for some of Manchester's premier web design agencies. Whether you need a static brochure web site, ecommerce website, content managed website, logo and branding, search engine optimisation or just a domain name Webphoria Web Design can help.
And we dont just stop once your site goes live!
We are a full service web design agency and will support you and your site for as long as your a client. Need to change some text? No problem and no charge! Found a bug or something that doesn't quite work right? No problem and no charge! We don't charge for simple changes to your website and never charge for bug fixes or issues you may have regardless of how long the site has been live.
We will work with you from project scoping, requirements definition, marketing, website creation, hosting and domain renewals. Check out our services for web design, logo design, ecommerce websites, mobile websites, SEO, PPC, web hosting or domain name registration or anything else you need. We pride ourselves at being at the forefront of customer service and are happy to pitch the quality of our work against any web design agency in Manchester.
Contact Webphoria Web Design Manchester
You can contact us on 0161 881 9711 or pop into our office. Cant come to us? Then let one of our web design team come and visit you – we don't employ any sales persons just dedicated web professionals who are passionate about what they do.
Still not sure whether we are the right web design agency for you?
Speak to our clients! Give them a call! Send them an email! We are so confident that our clients will only have great things to say about us we are happy to provide you contact details for any or all of our web design clients.
LATEST PROJECT
When an off the shelf solution just wont do our bespoke ecommerce platform was able to provide the supplier integration needed. The site feeds data directly from the manufacturer - updating existing products and inserting new ones. All with the click of a button.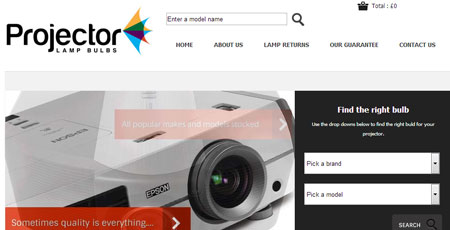 LATEST NEWS
Day 1 with my new Pebble Smartwatch
After expecting the delivery for the last two weeks and frustrated by the ridiculous website of the delivery firm, having to pay £28 vat to... read more
Latest Project Wins
A bumper summer of sun has been further enhanced by a cracking few months of juicy website wins! Better Hearing Solutions:- Branding, leaflets and a... read more
Why they chose Webphoria!
We win lots of work based on recommendations from  existing clients but if you want to know why the rest of clients chose use then let... read more
Apple Watch – What will it do?
The death of the Apple innovation machine has bought out the rumour mill once more with talk shifting from Apple Tv's to the Apple watch.... read more
LATEST ARTICLE
SEO tips for a new website 101
So you've worked hard on your website/blog and have uploaded it to your hosting, checked it works, read and re-read all of the pages, installed... read more
Stop getting hacked 101
Hacking is on the increase. Whether they are making a political statement in response to government policies, redirecting your visitors to an affiliate website or... read more
Which WordPress plugins should you install?
So you have downloaded WordPress, created or installed a theme for your website and sat back and admired your work! Now what? Time to start... read more
PHP Paypal IPN script example
The Paypal IPN (Instant Payment Notification) is PayPal's notification service that send your website a notification whenever a transaction is made. The service allows you... read more