Walls2Floors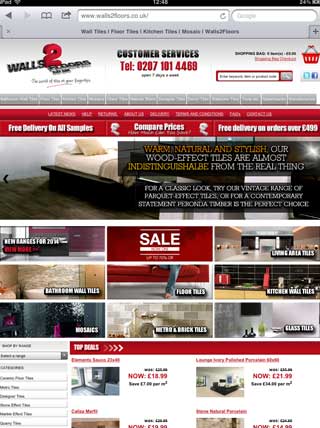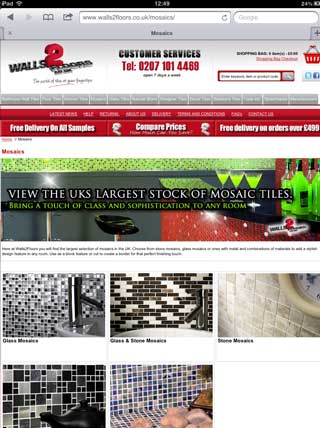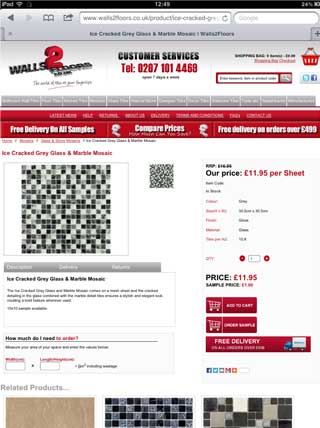 GET IN TOUCH
If you'd like to discuss how we can help you achieve your online goals, please get in touch:
t: 0161 881 9711
e: info@webphoria.co.uk
REQUEST A
CALL BACK
Don't call us we'll call you!
The Brief
Simple! Give us the best ecommerce site possible with every customisable extra available!
What We Did
Logo
Taking on the clients brief we produced a number of design concepts from which the logo was chosen, amended and amended some more to the clients absolute satisfaction.
Website
It would be easier to describe what this website doesnt have! Fully bespoke ecommerce platform unlike anything else on the market.
It features:
Fully customisable products with various pricing options for samples, cut samples, pallet deals, cross selling and free delivery
Categories, Sub Categories, Ranges and Collections are some of the way they client can group products together.
Price comparison system allowing them to pitch their prices against the big players in the market
Payment system using Sagepay Form and Paypal with full reporting and order administration
URL rewriting across the board with automatic sitemap generation and automatic upload to Google.