Versus Law Solicitors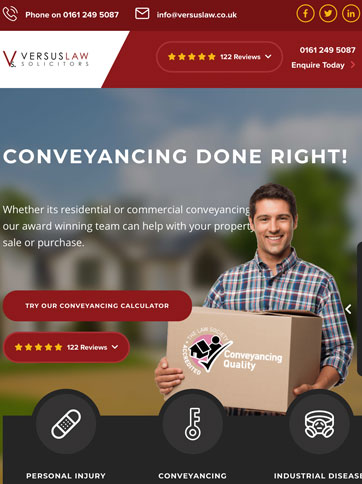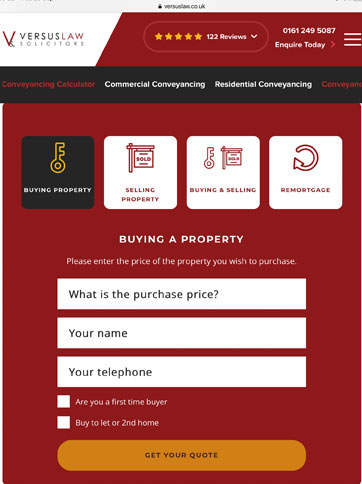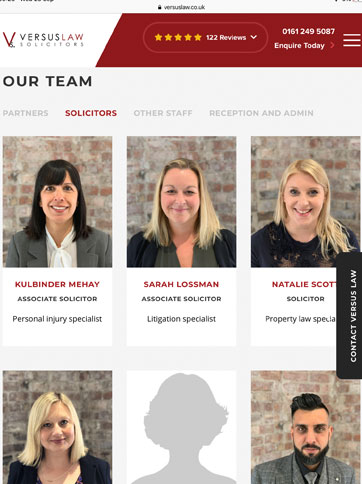 GET IN TOUCH
If you'd like to discuss how we can help you achieve your online goals, please get in touch:
t: 0161 881 9711
e: info@webphoria.co.uk
REQUEST A
CALL BACK
Don't call us we'll call you!
Versus Law came to us having had a holding page as their company website for over 5 years.
With an extensive wishlist we developed a website which is feature packed and really pushes the WordPress platform to its limit.
Utilising extensive Jquery and Ajax technologies the site has a custom built conveyancing calculator which feeds directly into their legal software setting up new cases and providing a platform for them to chase up new leads, send SMS messages as well as set up quotes and take instructions online.