Smart Training Solutions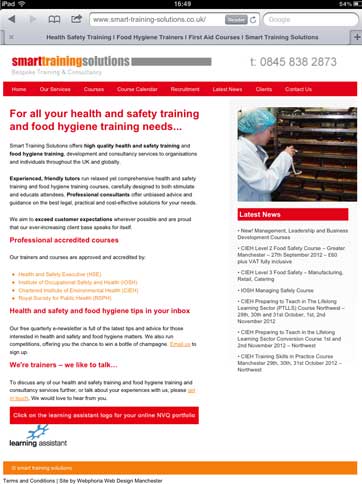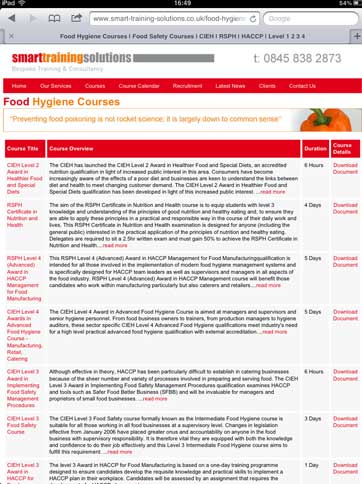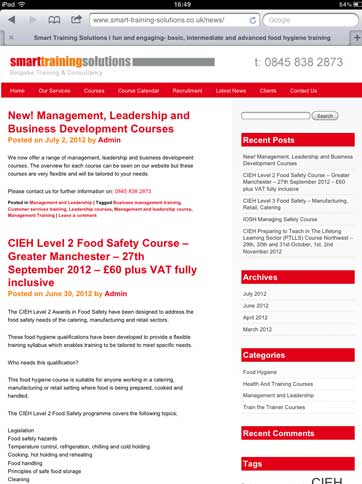 GET IN TOUCH
If you'd like to discuss how we can help you achieve your online goals, please get in touch:
t: 0161 881 9711
e: info@webphoria.co.uk
REQUEST A
CALL BACK
Don't call us we'll call you!
What We Did
Smart Training Solutions are a provider of bespoke health and safety and food hygiene courses across the business sectors in the UK.
The site has a custom control panel for the administration of courses and course materials. Also included is a WordPress blog which has generated a lot of traffic to the site.