Shere Khan Restaurant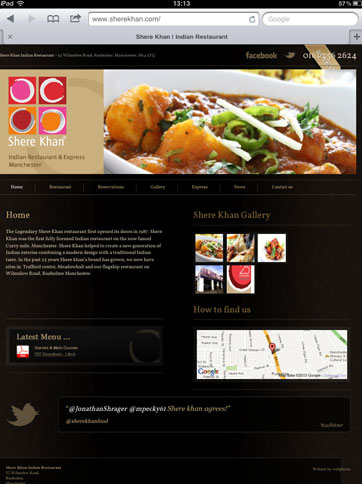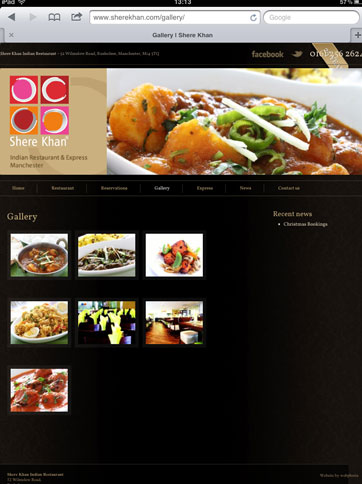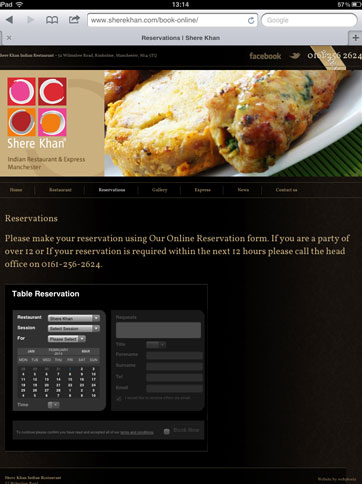 GET IN TOUCH
If you'd like to discuss how we can help you achieve your online goals, please get in touch:
t: 0161 881 9711
e: info@webphoria.co.uk
REQUEST A
CALL BACK
Don't call us we'll call you!
The Brief
The previous website was a "DIY" website using a free online website builder – great when your on a budget but bad if you want search engine visibility. Shere Khan wanted a new design and an easy to manage content management system.
What We Did
The choice was easy for this website – WordPress all the way. By utilising WordPress we were able to provide the client with an easy to use CMS that had all the functionality and flexibilty they needed. From adding pages, sliders and gallery items WordPress has it all and then some.
Utilising the core engine and a host of plugins we were able to deliver them a stunning website that is editable by anyone with basic computer knowledge. We recently added a bespoke table booking plugin into the site which has been a roaring success.