Samurai Air Conditioning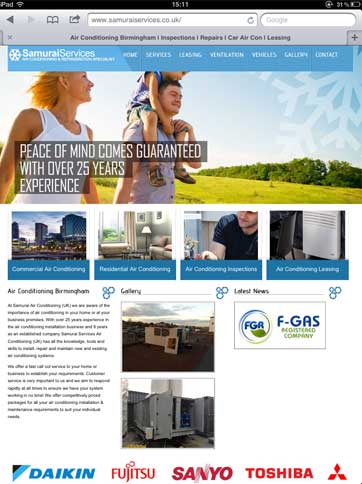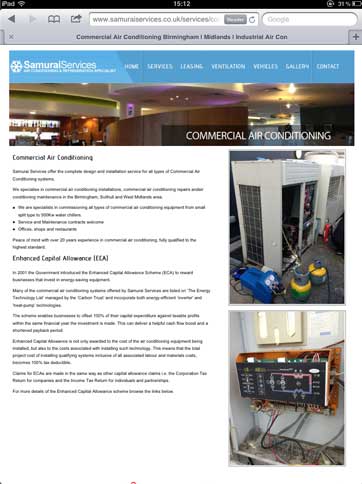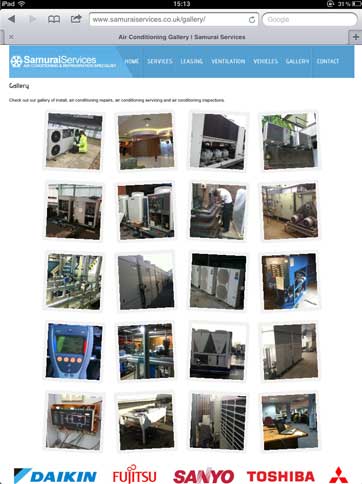 GET IN TOUCH
If you'd like to discuss how we can help you achieve your online goals, please get in touch:
t: 0161 881 9711
e: info@webphoria.co.uk
REQUEST A
CALL BACK
Don't call us we'll call you!
The Brief
This project was a redesign of an existing website done some years ago by Webphoria. The brief was to utilise the existing branding but freshen up the website design with a more modern contemporary look.
What We Did
Along with a completely new design we added a number of new pages to the website and a gallery page to showcase their latest works.
The CMS system we chose for this task was our new favourite WordPress 3.5.1.
The site has a number of popular plugins including Jquery Lightbox Gallery, Contact Form 7, WordPress SEO by Yoast and Google Sitemap Generator.
The End Result
This site was a breeze to design and implement into WordPress despite having some challenging templates to work with. The site was already a top ten ranking website for their primary keywords and we have ensured they lose none of their rankings via the use of 301 redirects.
If your an air conditioning company and are looking for an air conditioning website give us a call on 0161 881 9711 to see how we can help.