Prime Claims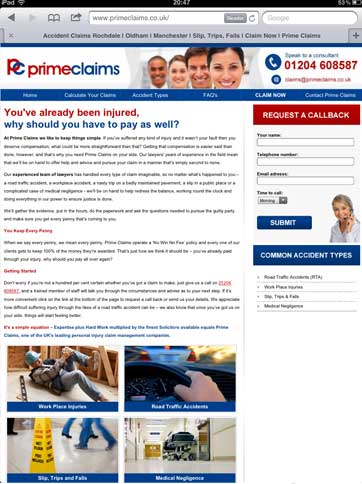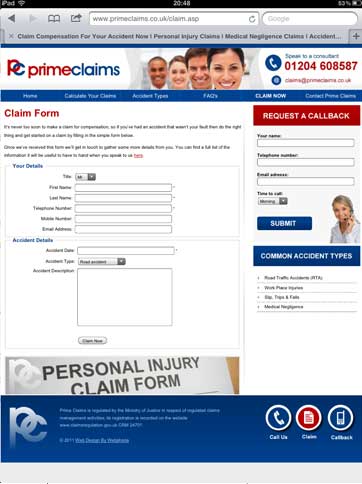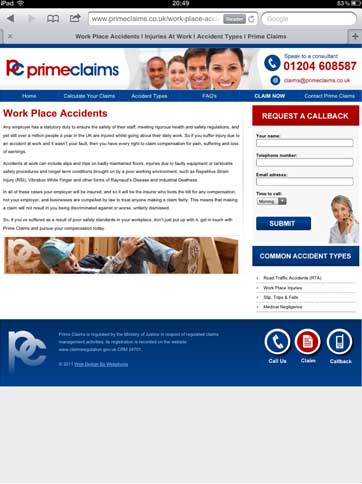 GET IN TOUCH
If you'd like to discuss how we can help you achieve your online goals, please get in touch:
t: 0161 881 9711
e: info@webphoria.co.uk
REQUEST A
CALL BACK
Don't call us we'll call you!
What We Did
Prime Claims are an accident management company based in the North West. Specialising in getting clients compensation for their injuries they needed a new website to bring in enquiries.
The starting point for this client was a new brand. They wanted something simple that stood out with bright colours.
The site has a simple drop down navigation, compensation calculator and information about the various types of accidents. An online claims form completes the site.