Phantom UK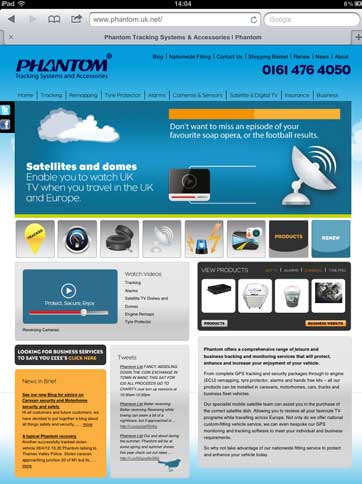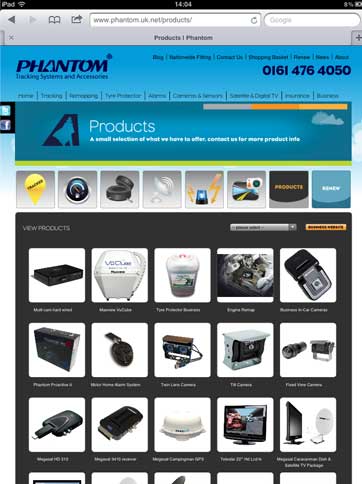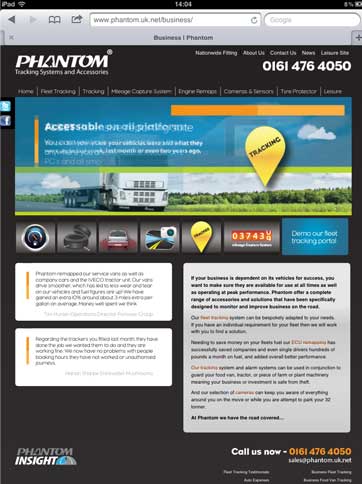 GET IN TOUCH
If you'd like to discuss how we can help you achieve your online goals, please get in touch:
t: 0161 881 9711
e: info@webphoria.co.uk
REQUEST A
CALL BACK
Don't call us we'll call you!
The Brief
Phantom UK approached Webphoria looking for a local web design agency that could handle the rebuild of their corporate website. They wanted a website that could be totally managed by themselves, would incorporate news, products and e-commerce elements.
What We Did
Using design files as supplied by the Phantom design and IT team we set about building the initial templates. The site has two different colour scheme templates – one for the leisure sector and a darker scheme for the business sections.
Both sections have news modules, individual navigation bars, products, video feeds and ecommerce functionality.
The site is a heavily customised version of WordPress 3.5 with extensive use of custom fields and bespoke WordPress code,