Nanostate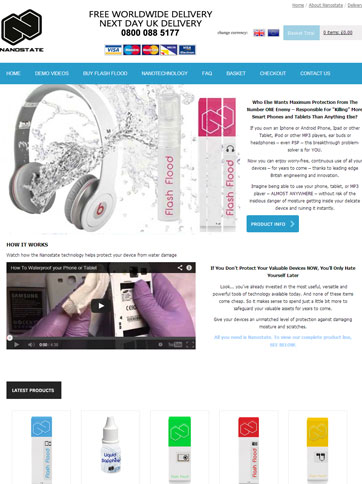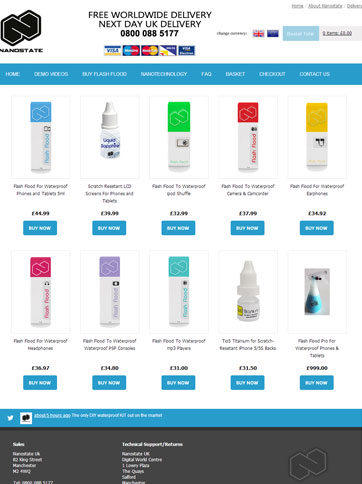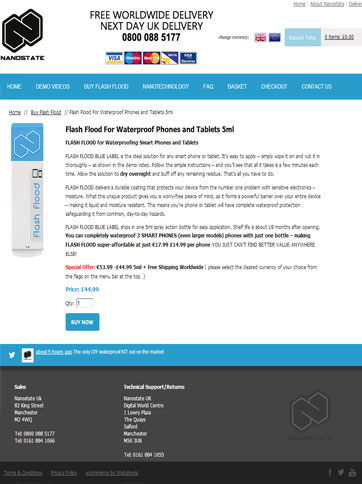 GET IN TOUCH
If you'd like to discuss how we can help you achieve your online goals, please get in touch:
t: 0161 881 9711
e: info@webphoria.co.uk
REQUEST A
CALL BACK
Don't call us we'll call you!
The Brief
Utilising the existing branding Nanostate required a new ecommerce website to sell their innovative waterproofing system for mobiles, tablets and electronic gadgets. The site required a simple to use control panel with which to upload new products and images. In addition to this they wanted the site to have dual currency options for both GBP and Euro.
What We Did
First on the list was a new design. Utilising the branding we were given and elements from the parent site we created a fresh and simple website design.
Using our base ecommerce platform we didn't have much customisation to do to get the basic ecommerce implementation installed complete with all the standardised functionality you expect from an ecommerce platform.
The tricky elements on this site included the payment gateway. The site utilises the Transact merchant platform which provided more than a few challenges trying to decipher their technical documentation.