Key For The City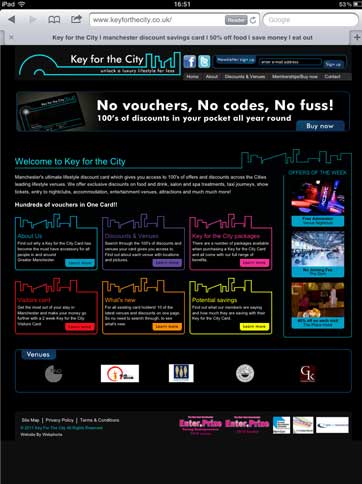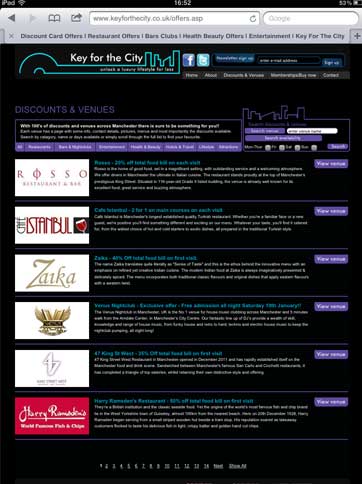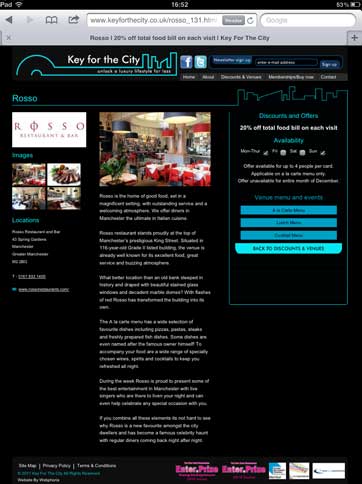 GET IN TOUCH
If you'd like to discuss how we can help you achieve your online goals, please get in touch:
t: 0161 881 9711
e: info@webphoria.co.uk
REQUEST A
CALL BACK
Don't call us we'll call you!
The Brief
Key For The City approached Webphoria to provide them with a new website for their innovative discount card. The site needed a custom built database and control panel to manage the complex offers as well as have flash banners and flash scrollers linking through to the appropriate offers.
What We Did
KFTC already had a logo they wanted to use so it was up to us to come up with a look for the site. After a few revisions the final concept was approved and we set about building the CSS and HTML pages.
Once the site was built in static format we built the database and set up the control panel for them to start adding their offers.
The final stage was the flash banners and the flash scroller which were built using actionscript and XML to make them easily changeable.
The End Result
The end result is a great looking website which was well received at the official launch party of the site. Key For The City have continued to secure exclusive offers with many of the citys top restaurants, bars and entertainment establishments.
The site has already recouped its development costs with orders for its discount card.
Testimonial
"The team at Webphoria have exceeded our expectations at every stage of the project. They have been patient and understanding of the businesses needs and have done everything we asked of them. Thanks a lot and your complimentary card is in the post"
Lee