Just 4 Kidz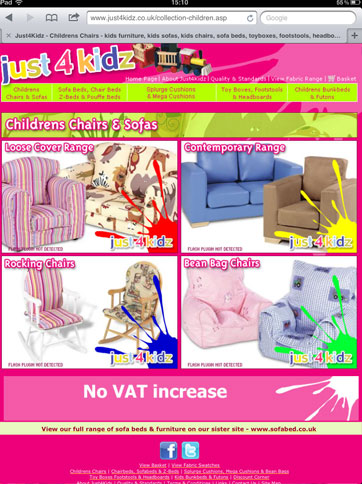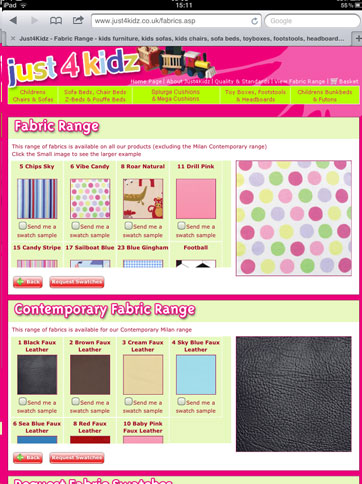 GET IN TOUCH
If you'd like to discuss how we can help you achieve your online goals, please get in touch:
t: 0161 881 9711
e: info@webphoria.co.uk
REQUEST A
CALL BACK
Don't call us we'll call you!
What We Did
Just4Kidz are part of the Churchfield group of companies that have a number of companies selling a diverse range of products from fabrics, sofabeds, childrens furniture and chemicals.
Having worked on a number of their other sites we were the natural choice for the Just4Kidz website. Although a few years old now it still looks current – a testament to the original design team. Over the last few years the site has had a few minor tweaks to its functionality but in essence remains the same as it did when it was first developed.
The site remains a customer favourite for its bright design and easy to find product range.