Hand Car Wash London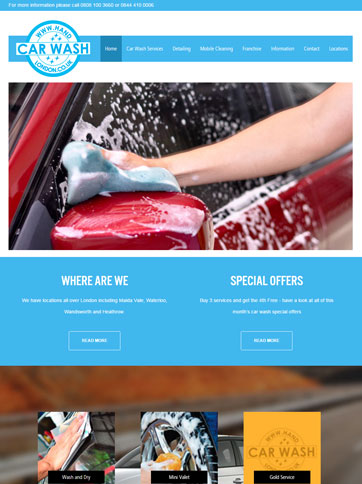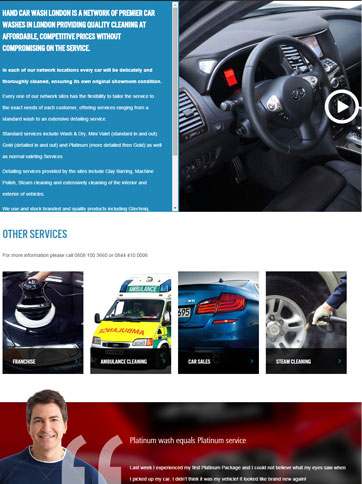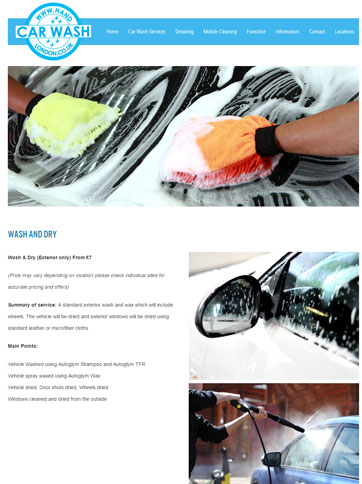 GET IN TOUCH
If you'd like to discuss how we can help you achieve your online goals, please get in touch:
t: 0161 881 9711
e: info@webphoria.co.uk
REQUEST A
CALL BACK
Don't call us we'll call you!
Hand Car Wash London was a challenging build in many ways.
How do you make a website about getting your car washed look great.
Looking at the competition – there really wasnt any so we set about creating a stunning, fully mobile ready website complete with a custom WordPress build.