Generation LTD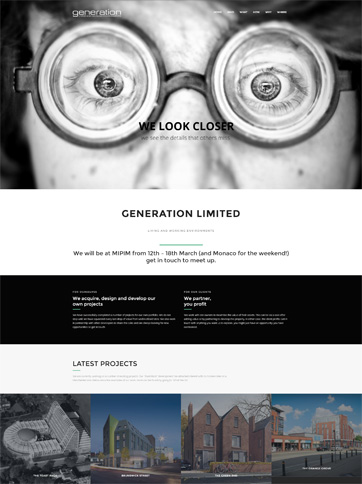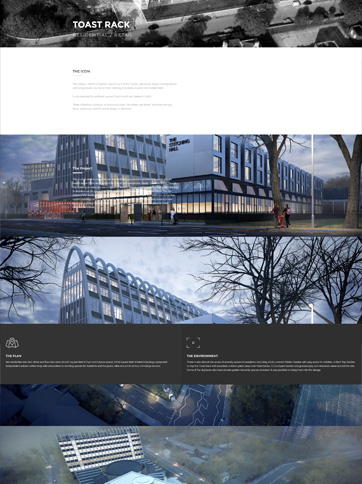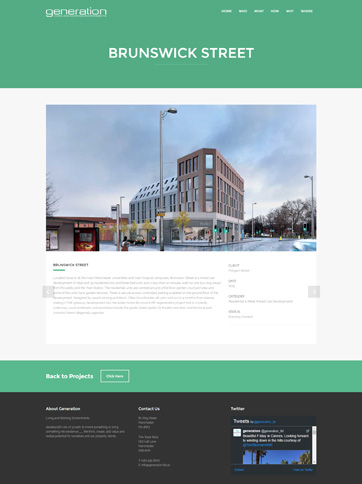 GET IN TOUCH
If you'd like to discuss how we can help you achieve your online goals, please get in touch:
t: 0161 881 9711
e: info@webphoria.co.uk
REQUEST A
CALL BACK
Don't call us we'll call you!
Generation LTD are a Manchester based property development and management company.
Ahead of the launch of their prestigious development they charged Webphoria with designing a fully editable, mobile ready and customisable website for their business.
The website has a full content management system and utilises some great CGI imagery to enhance their portfolio.