Flight Patrol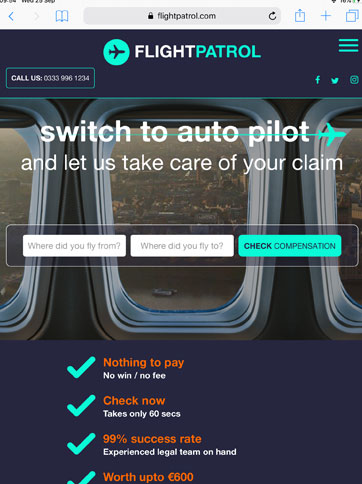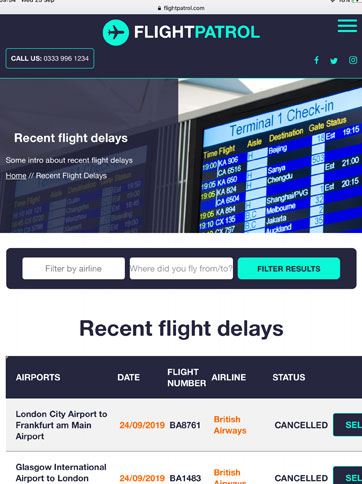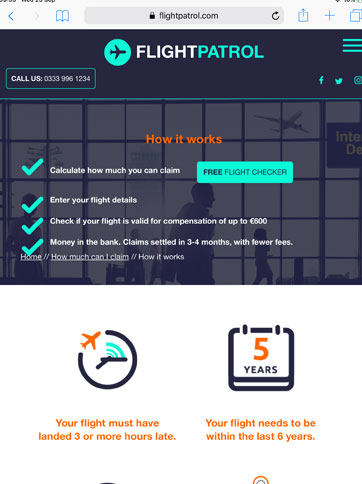 GET IN TOUCH
If you'd like to discuss how we can help you achieve your online goals, please get in touch:
t: 0161 881 9711
e: info@webphoria.co.uk
REQUEST A
CALL BACK
Don't call us we'll call you!
Flight Patrol approached Webphoria to help them design and develop a new website for the flight delay claim business. The site is fully mobile friendly utilising the latest technologies to ensure it works across all platforms and browsers as well being user friendly.
The site is built upon our bespoke content management system allowing the client to leverage all of the flexibility and functionality only a custom built website can offer.