Flight Delay Claim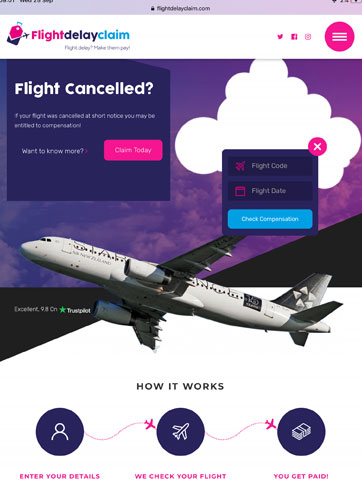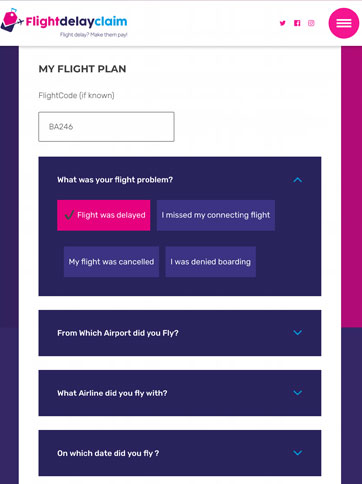 GET IN TOUCH
If you'd like to discuss how we can help you achieve your online goals, please get in touch:
t: 0161 881 9711
e: info@webphoria.co.uk
REQUEST A
CALL BACK
Don't call us we'll call you!
Flight Delay Claim is a subsidiary of Versus Law Solicitors. The flight delay claim industry has exploded recently and we were commissioned to look at the industry with fresh eyes – see what the competition was doing and do something completely different.
The brief asked for "out of the box" thinking and thats what we delivered. The site employs a number of animated elements not seen on other website in this field as well as technologies and data import that makes keeping the website fully upto date with the latest delays and cancellations a breeze.
This is our 3rd flight delay claim website and we are now experts in the field.