Easy MOT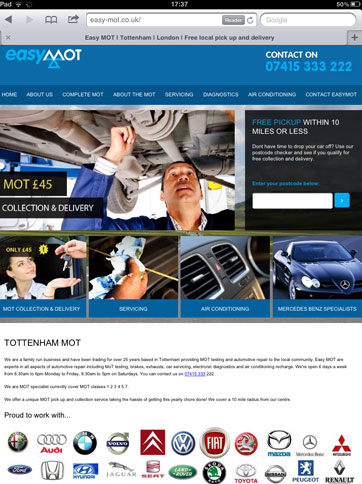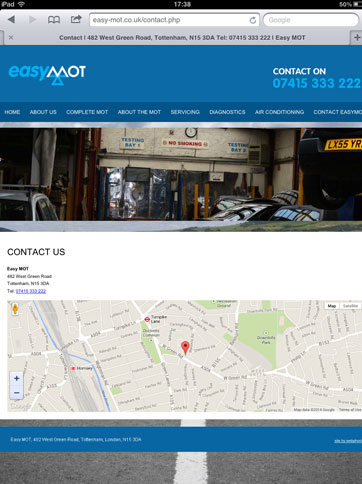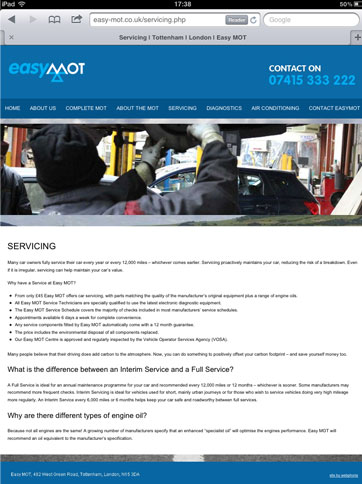 GET IN TOUCH
If you'd like to discuss how we can help you achieve your online goals, please get in touch:
t: 0161 881 9711
e: info@webphoria.co.uk
REQUEST A
CALL BACK
Don't call us we'll call you!
The Brief
A complete rebrand of our business image and a new website that highlights their unique services
What We Did
Logo
Using the UK symbol for the MOT we created a simple and elegant logo for the signage, delivery vehicles and business stationary
Website
A simple 8 page website with a little trick up its sleeve.
Enter your postcode and the site will calculate the distance between your location and the garage telling you whether your qualify for free pickup and delivery.