Dynamic Customs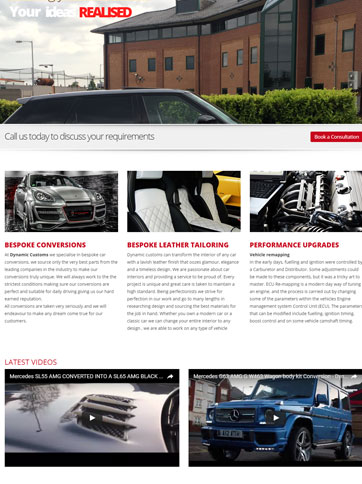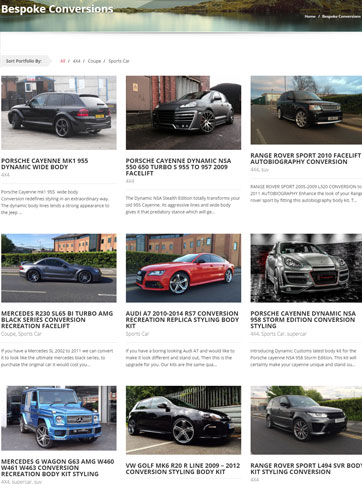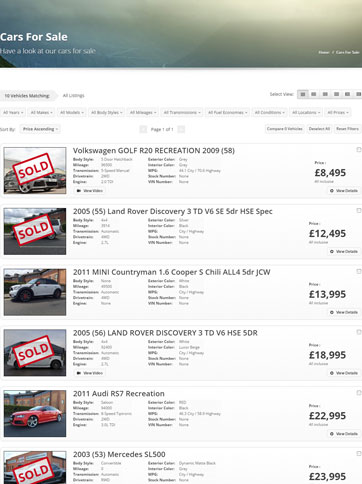 GET IN TOUCH
If you'd like to discuss how we can help you achieve your online goals, please get in touch:
t: 0161 881 9711
e: info@webphoria.co.uk
REQUEST A
CALL BACK
Don't call us we'll call you!
Dynamic Customs provide Fast N Loud conversions to elite of the UK's premier cars.
The site is a heavily modified WordPress theme that just screams performance.
It has a wide range of plugins including one for car sales, portfolios and youtube videos.