Didis Boutique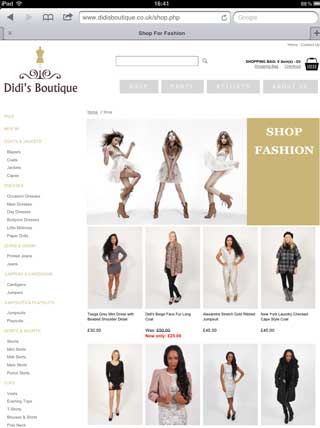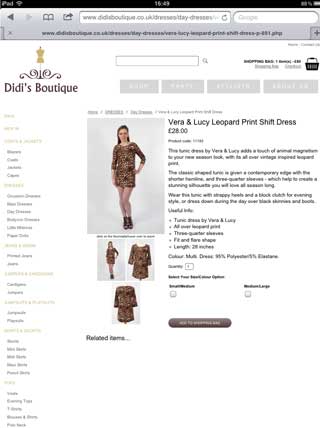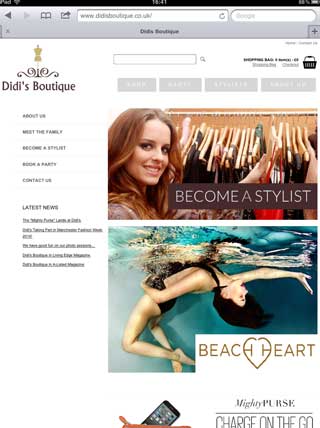 GET IN TOUCH
If you'd like to discuss how we can help you achieve your online goals, please get in touch:
t: 0161 881 9711
e: info@webphoria.co.uk
REQUEST A
CALL BACK
Don't call us we'll call you!
The Brief
Having worked with the owners of DIdi's on another project 5 years ago we were flattered that they asked us to help them with online-ify their latest venture Didis Boutique.
What We Did
The site has a dual function. The first function was to appeal to stylists to sell Didis fashion wear. The second function is to sell Didis unique fashion to the general function.
Utilising concepts and media management from an open source content management system we were able to duplicate a lot of core functionality within our bespoke CMS environment.
Creating the online shop was a relatively simple process due to our previous experience with fashion and clothing related website.
Payment processing is handled via Worldpay and there are plans to add Paypal in the future.