Clever Cloggs Toys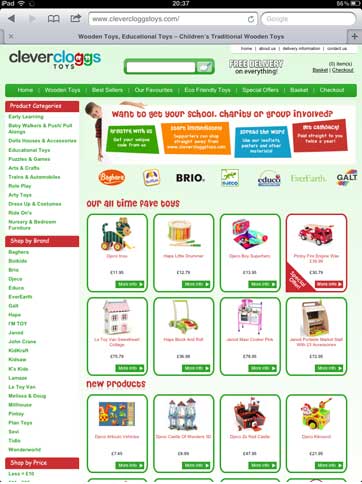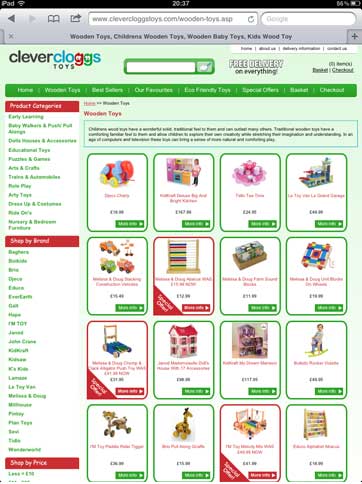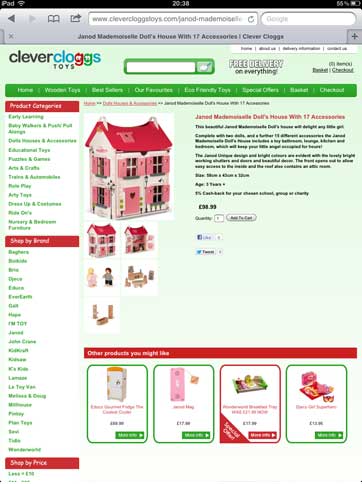 GET IN TOUCH
If you'd like to discuss how we can help you achieve your online goals, please get in touch:
t: 0161 881 9711
e: info@webphoria.co.uk
REQUEST A
CALL BACK
Don't call us we'll call you!
The Brief
After approaching a number of design agencies to quote for their new business venture and wanting a bespoke ecommerce site Clever Cloggs approached Webphoria to design and build their new website.
What We Did
With only a name to start with Webphoria were charged with first coming up with a brand/logo for the company. The logo we created is simple but fitted perfectly with the look they wanted for the website and the colour scheme is used throughout the website with great effect.
After the logo we set to work on design concepts and hit the mark on our first attempt!.
After extensive discussions we agreed the specification for the website and implemented a number of unique features such as the image zoom utility and product management/order system.
The End Result
The end result is a great looking website which secured its first orders within days of going live and with no additional spend on Google Adwords or SEO.
The site has been built to be IPAD/IPHONE friendly utilising Jquery scrollers to ensure maximum compatibility.
Standard features such as Google Feeds, Discount Codes and complete control over the site content complete what we is set to be a successful website.