AYA Accountants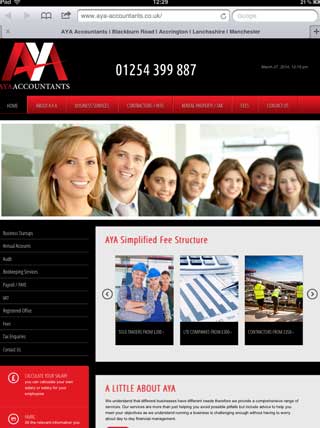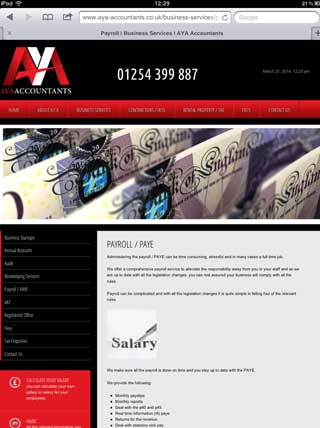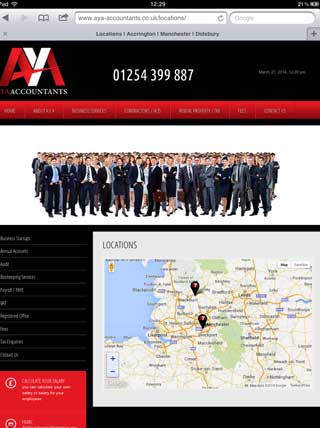 GET IN TOUCH
If you'd like to discuss how we can help you achieve your online goals, please get in touch:
t: 0161 881 9711
e: info@webphoria.co.uk
REQUEST A
CALL BACK
Don't call us we'll call you!
The Brief
As our accountants we were asked by AYA Accountants to redesign their website to something modern and customisable. The client required a flexible, professional and modern website to appeal to its customers.
What We Did
Taking the clients existing branding we set about creating a visually dynamic and professional looking website.
Utilising our new favourite CMS system WordPress we set about customising it to meet the clients unique needs.
Galleries, Sliders, Carousels, Mapping Systems, SEO Management and Custom fields – all some of the plugins customised for use on the AYA website.