Au Exchange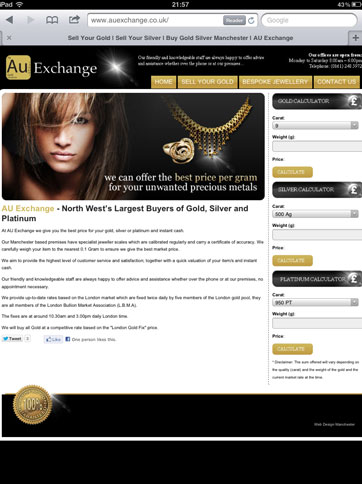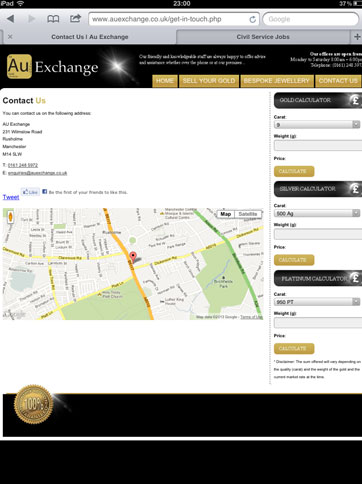 GET IN TOUCH
If you'd like to discuss how we can help you achieve your online goals, please get in touch:
t: 0161 881 9711
e: info@webphoria.co.uk
REQUEST A
CALL BACK
Don't call us we'll call you!
What We Did
Au Exchange buy and sell Gold, Silver and other expensive metals. They have recently expanded into offering bespoke jewellery, loans and pawn broking facilities to their already impressive services.
The main functionality the site needed was a Gold calculator allowing customers to enter the weight and carat of their gold and for the approximate value of the gold to be calculated instantly.
We built them a custom control panel and management system that allows them to upload the latest gold prices on a daily basis in one click leaving them to concentrate on the business of buying gold.