Applause Store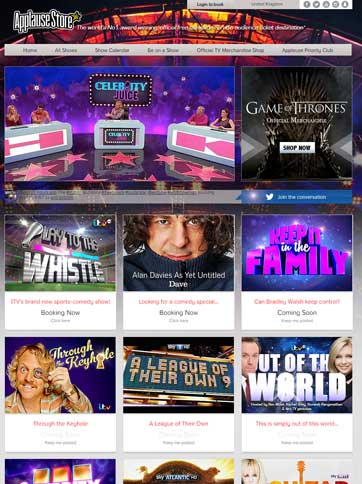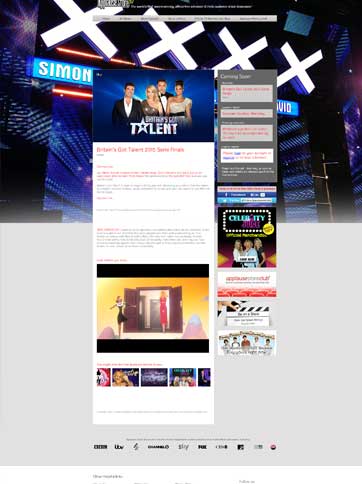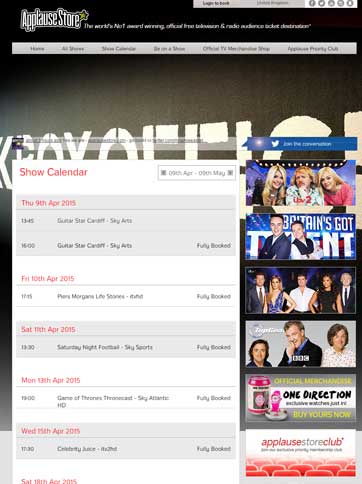 GET IN TOUCH
If you'd like to discuss how we can help you achieve your online goals, please get in touch:
t: 0161 881 9711
e: info@webphoria.co.uk
REQUEST A
CALL BACK
Don't call us we'll call you!
The Brief
Applause Store provide show tickets free of charge for popular shows such as X-Factor, Big Brother and Britains Got Talent.
The old site was outdated in its design and was extremely difficult to maintain, update and to get information from.
The old system utilised two applications to manage applications to shows and to assign tickets.
What We Did
As well as redesigning the logo and the website we joined all the clients operations into one site.
The site is now the primary method for managing ticket requests, user registrations, membership upgrades and guest lists.
Written in PHP and utilising a MYSQL database the site had to be robust and secure to keep user information safe and provide a pleasant user experience.
The site has a full content management system, news module, ecommerce functionality, newsletter sending and a calendar system.
The End Result
Utilising Web 2.0 technologies such as Flash, Jquery and XML the end result has been a stunning website that has been nominated for a number of design awards.
The number of users has risen to approximately 300,000 a day and registrations have increased by half a million since it went live.