A-One Sports Management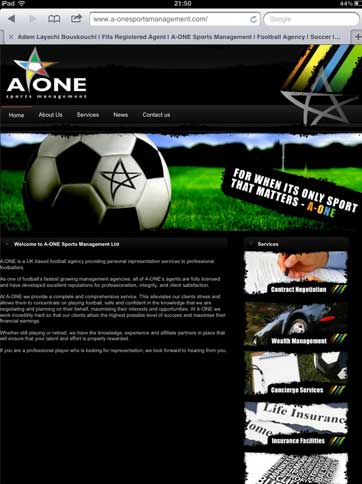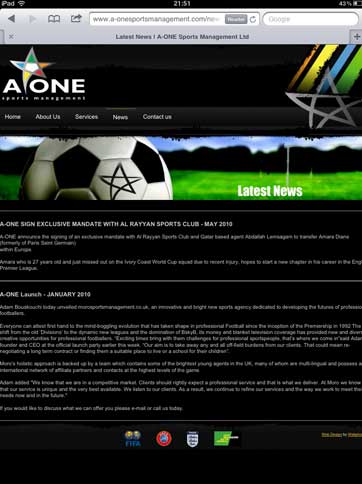 GET IN TOUCH
If you'd like to discuss how we can help you achieve your online goals, please get in touch:
t: 0161 881 9711
e: info@webphoria.co.uk
REQUEST A
CALL BACK
Don't call us we'll call you!
What We Did
A-One are a Fifa registered football agency based in Manchester. The site employs lots of football related branding and information and a simple to use news module.